First Proposal
from the book: Illusive Love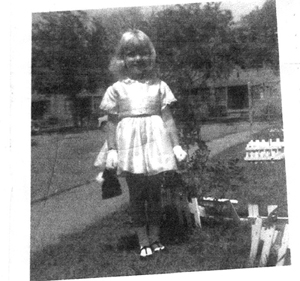 My mother told me a story
That as a mere young child
My heart was captured by,
A sweet young lass's smile.
This blond haired, blue eyed little girl
I called on the telephone.
Then asked, upon one knee,
In my boyish tone;
"When I grow up, I'll be a king
And have a castle grand.
Would you be my queen,
And share with me this land?"
The answer that she replied,
Is lost in time's vast span.
But, I often muse, at the age of four
I first asked for a maiden's hand.
Copyright © by Mack Pitts, 2010
View Illusive Love at Mack's Bookstore